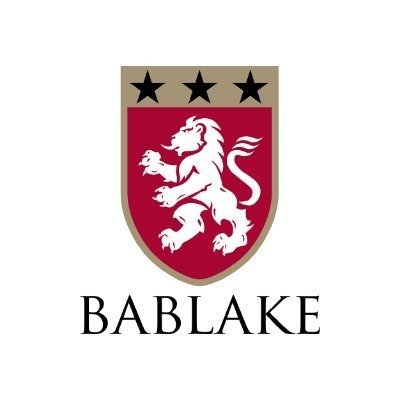 school Bablake
City

Coventry

Age range

3, 4, 5, 6, 7, 8, 9, 10, 11, 12, 13, 14, 15, 16, 17, 18

تا

3, 4, 5, 6, 7, 8, 9, 10, 11, 12, 13, 14, 15, 16, 17, 18

age
Number of pupils

1100
About Bablake
Bablake School was established in 1344 and is one of the oldest schools in England. Bablake girls and boys gain excellent skills in and out of the classroom. When they graduate, they leave as knowledgeable, generous, and confident people to succeed and be happy in a changing world. Participating in some of the school events is open to the public. Therefore, you can get acquainted with the Bablake School before choosing it by attending these events.
The school supports students in achieving their goals by providing the needs for their progress. Thus, the boys and girls of the Bablake School take advantage of the opportunities ahead and move towards discovering and flourishing their talents.
Tips on calculating the amount of tuition
In the profile section of schools, tuition is entered as an average. According to the main website of the schools, which is the main criterion for calculating tuition, the final amount of education may be different for you. Note that school tuition is calculated based on three main factors.
Applicant age
Type of accommodation
Grade
Visit the School Website to calculate the tuition.
My total expenses
School dormitory

This school is daily and does not offer accommodation.

School meals

The school does not have a catering system.

School medical services

The health center of this school is managed by medical staff with high skill standards. The center provides services to students, including prescribing medication and health advice, information on diet and healthy living, assessing student health and medical services, and, if necessary, referrals to doctors, dentists, and other specialists.

Student visa

The Peyvand Institute works for obtaining student visas for schools in the United Kingdom, Canada, and Switzerland and dependant visas for applicants' families. Please refer to the following link for more information.

School fees

School fees include tuition and living expenses, such as dormitory or accommodation, three meals (breakfast, lunch, dinner), the safe, and a registration fee.

School campus

The school is easily accessible with main roads from inside the city or surrounding villages and towns. In addition, Bablake School is equipped with a sports center, swimming pool, basketball and tennis courts, a theater, a design and technology workshop, a medical center, and art and music classes. The school also enjoys the educational, artistic, and historical benefits of being close to the Universities of Birmingham and Coventry.

Quality of education

Most of the Bablake students succeed in getting admission to the best universities in England. They also have the best results in A-Level and GCSE tests. The Inspectorate of Independent Schools of England has given this school the title of "Excellent" in various fields such as the educational system, the scientific development of students, and so on.
Facilities
Modern laboratories
Conference hall
Library
Ceremony
Theater
Restaurant
IT suite
Dining hall
(Game Center)
Music rooms
Dance room
Study room
Gardens
Trombone
Saxophone
Tambourine
Guitar
Piano
Cymbal
Violin
Flute
Electric Guitar
Drums
Keyboard
Trumpet
Double Bass
Bass drum
English literature department
Foreign languages department
Preforming arts center
Academic and career counseling
Confectionery
Carpentry
Movie Club
Poetry Club
Science and engineering club
Music club
Theater academy
Singing academy
Fashion academy
Photography academy
Painting academy
Architecture academy
Sculpture academy
Jewelry Design academy
Opera
Department of social sciences (Economics, Politics, Advocacy, Technology, Information and Communication, Computer Science, Social Care)
Sports facilities
Sport hall
Swimming pool
Tennis court
Football field
Athletics track
Gymnasium
Horseback riding track
Climbing wall
Hockey
Rugby
Soccer
Basketball
Cricket
Netball
Swimming
Tennis
Dance
Fence
Gymnastics
Trampoline
Archery
Badminton
Athletics
Volleyball
Martial arts
Boating
Table tennis
Bike riding
Boxing
Hiking
Parkour
Climbing
Golf
Horseback riding
Kickboxing
Security and welfare facilities
Laundry
Private bathroom
Safe
Refrigerator
Tea maker
CCTV
Wifi
Common Rooms
Kitchen
Dish washer
Play Station
Closet
Bed
Sofa
Television
Studying light
Phone
Fax
Printer
Services
Cleaning the rooms
Washing and ironing the clothes
Three meals
Hairdressing
Tutor
School bus