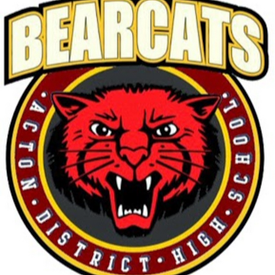 school Acton
City

Acton

Age range

14, 15, 16, 17

تا

14, 15, 16, 17

age
Number of pupils

440
About Acton
Acton High School is in Halton, Ontario. This area is one of the best areas in terms of natural and urban growth. This school is nurtured physically, mentally and emotionally, as well as mentally. The teachers believe that proper education can provide the ground for students' talents. The students are encouraged to participate in group activities. They take responsibility in different situations to increase their self-confidence by acquiring additional skills.
Tips on calculating the amount of tuition
In the profile section of schools, tuition is entered as an average. According to the main website of the schools, which is the main criterion for calculating tuition, the final amount of education may be different for you. Note that school tuition is calculated based on three main factors.
Applicant age
Type of accommodation
Grade
Visit the School Website to calculate the tuition.
My total expenses
School dormitory

This school is daily and does not offer accommodation.

School meals

All the food is prepared from the quality and fresh ingredients. These foods have a good variety and contain the nutrients needed by students.

School medical services

The health center of this school is managed by medical staff with high skill standards. The center provides services to students, including prescribing medication and health advice, information on diet and healthy living, assessing student health and medical services, and, if necessary, referrals to doctors, dentists, and other specialists.

Student visa

The Peyvand Institute works and takes the necessary steps to obtain a student visa to study in schools in the United Kingdom, Canada, and Switzerland and a companion visa for the applicants' families. Please refer to the following link for more information.

School fees

School expenses include tuition and living expenses, including a meal, a safe, and a registration fee.

School campus

In addition to classrooms, the school has dedicated spaces to science, language, sports halls, a sports field (cycling), art studios, and a library.

Quality of education

Students can always benefit from the guidance of school counselors in all areas. Parents can also contact their counselors to find out about their children's education. English and French language courses are also included in the school curriculum. The purpose of these courses is to develop and improve students' communication skills in English and French.
Facilities
Modern laboratories
Conference hall
Library
Ceremony
Theater
Restaurant
IT suite
Dining hall
(Game Center)
Music rooms
Dance room
Study room
Gardens
Trombone
Saxophone
Tambourine
Guitar
Piano
Cymbal
Violin
Flute
Electric Guitar
Drums
Keyboard
Trumpet
Double Bass
Bass drum
English literature department
Foreign languages department
Preforming arts center
Academic and career counseling
Confectionery
Carpentry
Movie Club
Poetry Club
Science and engineering club
Music club
Theater academy
Singing academy
Fashion academy
Photography academy
Painting academy
Architecture academy
Sculpture academy
Jewelry Design academy
Opera
Department of social sciences (Economics, Politics, Advocacy, Technology, Information and Communication, Computer Science, Social Care)
Sports facilities
Sport hall
Swimming pool
Tennis court
Football field
Athletics track
Gymnasium
Horseback riding track
Climbing wall
Hockey
Rugby
Soccer
Basketball
Cricket
Netball
Swimming
Tennis
Dance
Fence
Gymnastics
Trampoline
Archery
Badminton
Athletics
Volleyball
Martial arts
Boating
Table tennis
Bike riding
Boxing
Hiking
Parkour
Climbing
Golf
Horseback riding
Kickboxing
Security and welfare facilities
Laundry
Private bathroom
Safe
Refrigerator
Tea maker
CCTV
Wifi
Common Rooms
Kitchen
Dish washer
Play Station
Closet
Bed
Sofa
Television
Studying light
Phone
Fax
Printer
Services
Cleaning the rooms
Washing and ironing the clothes
Three meals
Hairdressing
Tutor
School bus